Unroe Engineering
We are a full service civil engineering firm with roots in the Central Florida area. We use modern computer-based tools balanced with many years of practical experience. We provide our clients with prompt, economical, high quality service to move any project from the concept phase to the completed facility. The Principals of Unroe Engineering have lived and worked in the Central Florida Area for more than twenty-five years. We have seen Central Florida change from a sleepy agricultural region into a vital business locale. Unroe Engineering and its parent company Floranda Engineering Inc. have been a part of these changes. Our consistent presence in and intimate knowledge of this growing region provides our clients with a significant advantage in project development.
All of our work product is CAD based. All of our engineering calculations are run on programs developed or modified by us to fit specific needs. These tools help us optimize our engineering designs. However, computers are only tools and their results must be tempered by engineering judgment and experience. It is in this capacity that Unroe Engineering is best able to serve our clients interest. We are generalist engineers who specialize in Civil/Site design and have completed a wide variety of projects types. We have been involved in Planning, Site Design and Construction Management projects. Our clients have included Private Industry, Business, Individuals, Local Government, Federal Government and Private Non-profit Organizations. Our strongest asset is our ability to work with our clients personally. Unroe Engineering believes in maintaining a small number of clients to whom we are able to devote our full attention. Personal contact with our clients gives us the best opportunity to serve their interests.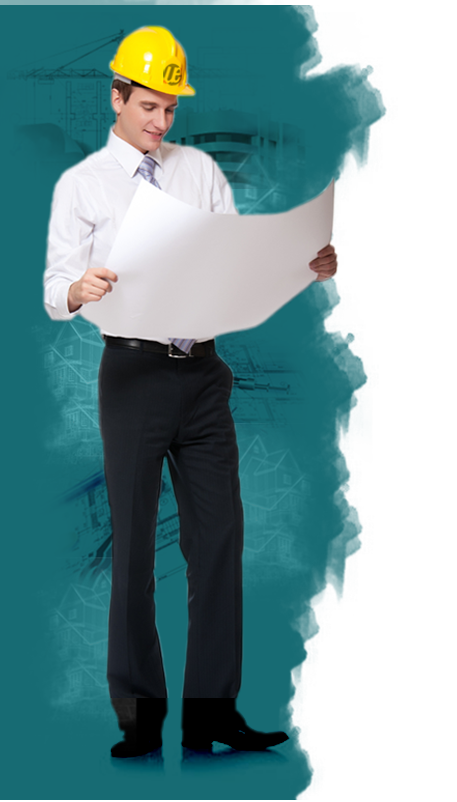 Leadership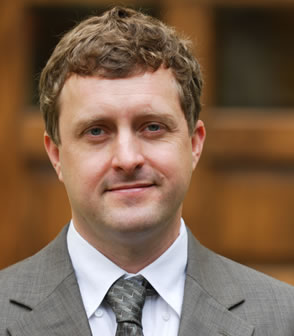 Darcy P. Unroe
His passion runs deep. His values hold strong. His achievements speak volumes on the level of commitment he brings to every task. As President and Principle Engineer for Unroe Engineering, Darcy consistently delivers outstanding results for his clients—proving time and time again why he's a leader in this industry.
With a B.S. in Physics from Florida State University and a B.S.C.E. from the University of Central Florida, he's a big picture thinker with flawless attention to detail. He started with Unroe as a Junior Engineer responsible for detailed design engineering, drainage and site evaluation reports, document drafting and technical scientific support, including everything from civil/site design and drafting and detailed drainage calculations for water management permitting to engineering programming.
Today at the helm of the company, Darcy's take-charge spirit ensures every step of every project
is achieved with the highest level of attention and quality—from engineering design, drafting, and calculations to project management. His main priority is 100% client satisfaction. He expertly blends a legacy of strong family values and incomparable business integrity (instilled by his father and founder of the company) with progressive, innovative thinking that is helping to shape the bright future of this city.
Darcy loves his family, his job, and the outstanding results he achieves every day for his clients.
REGISTRATION: Professional Engineer Florida #60929, 2004
Current Projects
Rosen Centre Pool Bar & Grill
Site work engineering for a new 65 seat pool bar and restaurant at an existing resort hotel in Orlando, Florida.
Work includes modification of pool deck grading, re-routing of existing storm piping and installation of new grease traps.

Sanctuary Church at Conway
Site work engineering for a new 900 seat sanctuary on an existing church campus.
Work included design engineering for an expanded parking facility, expanded stormwater retention pond and connections to existing on-site utilities.
Also included is Special Exception.

Ruby Lake Townhomes.
A new 25 unit townhouse/short term rental property in Orange County, Florida.
Work inlcuded conceptual planning for a new planned development in the Buena Vista North overlay district in Orange County Florida.
Services
Because we are generalists, Unroe Engineering is able to offer a wide variety of services. Our broad scope of experience gives us the advantage of considering the big picture to better serve our clients' interests. We have listed an overview of the services we offer.
Engineering Design Services

Site design specialist
Residential and Commercial Subdivisions
On-site Sewage
On-site water supply
Stormwater Managment Design
Planning and Investigations

Site selections and Evaluations
Variance, zoning and concurrency
Subdivision Planning / Lot Layouts
Land Use Master Planning
Unroe Engineering Specialties

Storm water management design and permits
Church Campus Design Specialist
"Tight" Site Design
Residential Site & Lot Grading Plans
Construction
Management

Shop drawing review
Contractor RFI response
Contract Negotiation
On-site supervision
Value Engineering
Final Site Certification
Commercial & Residential
Commercial Site Plans
Unroe Engineering specializes in individual site design and permitting for small to medium sized commercial parcels. We are experts in maximizing the potential building yield for any given site. Typical site design packages will include the following:
:: Master Site Plan
:: Site Layout Plan
:: Site Grading Plan
:: Site Utility Plan
:: Site Landscape Plan
:: Irrigation Plan
:: Storm Water Pollution Prevention Plan
:: Stormwater Management Calculations
:: Miscellaneous Site Details
Residential Site Plans
Many local city and county governments are requiring residential site plans, lot grading plan and sewer lateral plans to be prepared and signed and sealed by registered engineers. Unroe Engineering is pleased to offer these services at competitive rates with quick turnaroud times. Typical Residential site plans may include any of the following:
:: Residential Site Plan
:: Residential Lot Grading Plan
:: Residential Sewer Lateral Plan
:: Masonry Block Wall Plan
:: Retaining Wall Plan
:: Fence Layout Site Plan
:: Septic Tank & Drainfield Design
:: Residential Dock Plans & Lake/Stream Seawall Plans
Work
Unroe Engineering has been involved in many exciting and interesting project over the years. We have worked with clients large and small, public and private. We have always strived to provide the most effective individual service to each client regardless of size. Below is a sample of our more interesting projects.